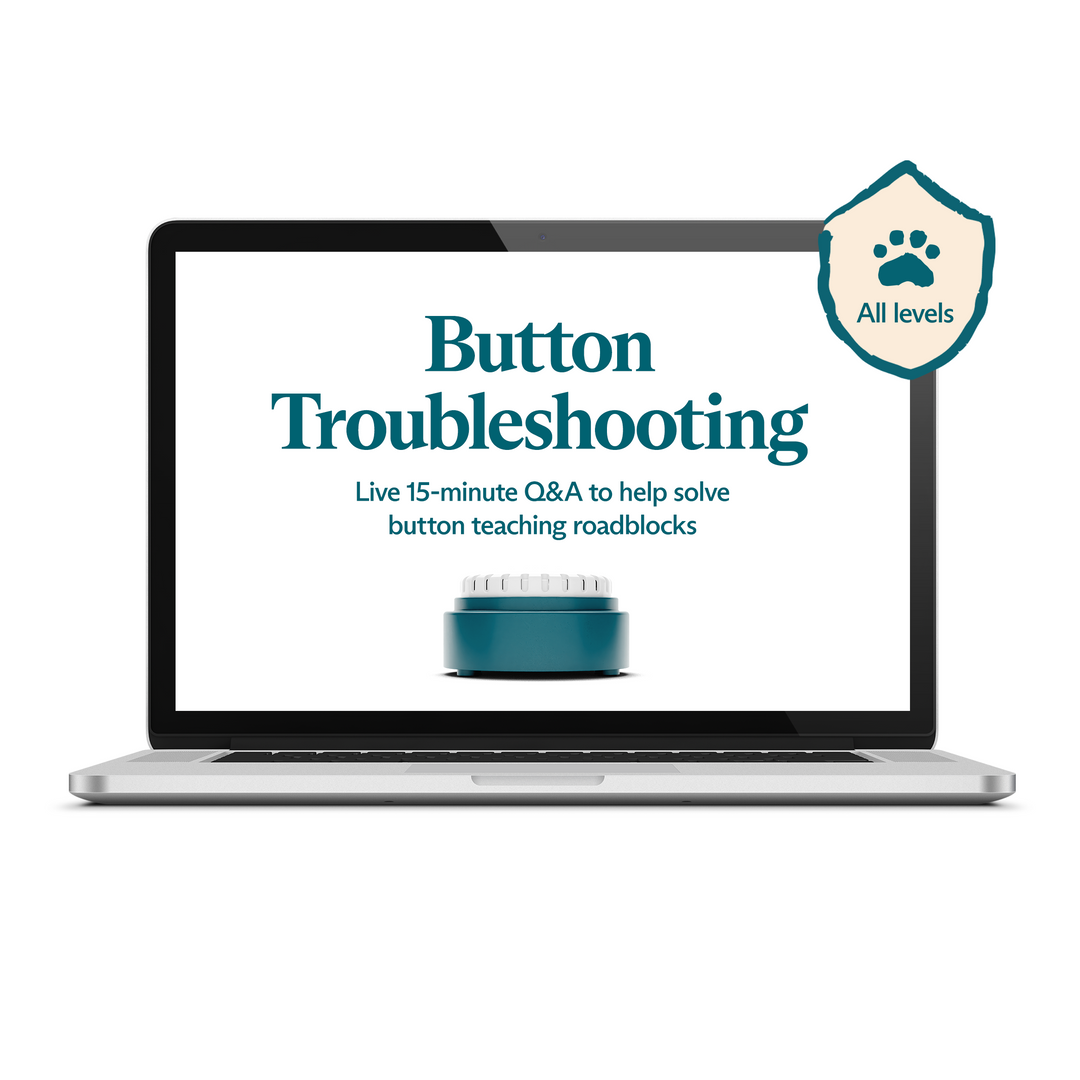 Button Troubleshooting includes:
15-minute session targeting your pressing issues
Interactive live Q&A to tackle your unique challenges in real-time
Expert advice for navigating specific button-teaching roadblocks
Tailored strategies to enhance your teaching approach effectively
Access to seasoned button-teaching specialists thrice a week
Opportunity to learn from other teachers' experiences and solutions
Ashley Evenson
Anthrozoologist, Certified Canine Behavior Consultant, AIC Teacher & Researcher
As creator of the curriculum, Ashley has a proven record of student success. She has multiple degrees in Anthrozoology and over a decade of experience working with many species. She's also a Certified Canine Behavior Consultant (CBCC-KA) and a researcher studying the buttons. Her passion radiates through her teaching, and she empowers students with the knowledge they need to help their learners succeed. No matter your learner's traits or challenges, she can help you better understand them and pave the way to button teaching success.